Canada's Largest Grocer Is Planning for Prolonged Food Deflation
by
May 3, 2017, 2:22 PM EDT
Loblaw sees a price war delaying any return to inflation

Company uses data to target discounts in bid to bolster sales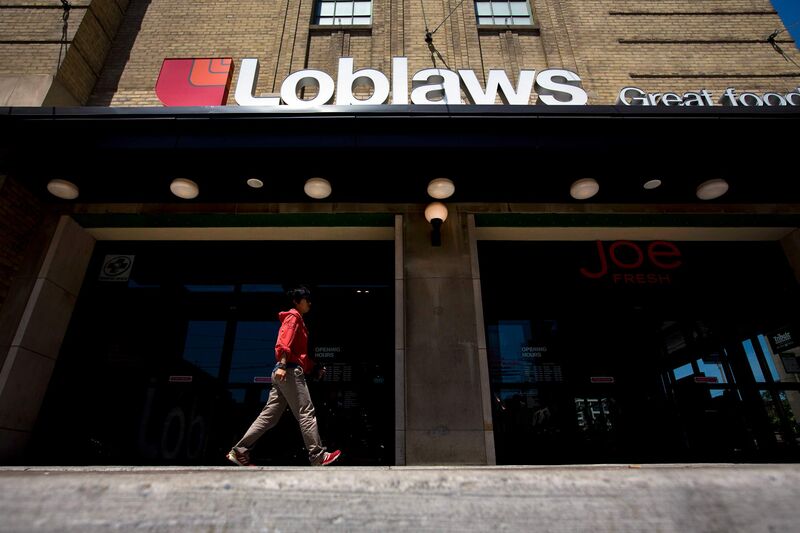 There's no end in sight for Canadian food deflation, according to the country's largest grocer.
Loblaw Cos. is fighting a price war with Wal-Mart Stores Inc., Metro Inc. and other rivals, offering discounts to lure more customers and keep revenue growing. That means there may be little prospect of a pick up in prices that have been dropping since the end of last year, with competition becoming a full-on deflation factor.
"While we expect deflation to moderate in the coming quarters, we see no signs of the competitive intensity easing," Loblaw Chief Executive Officer Galen Weston told analysts on an earnings call Wednesday. "As a result, we do not expect inflation to turn positive in 2017."
The promotional pressure, which Metro also mentioned last month, is forcing grocers to contain costs and fine-tune discounts to preserve earnings. It's pushing Canada into a U.S.-like scenario of prolonged deflation that weighed on companies such as Kroger Co., which in the fourth-quarter posted negative same-store sales — excluding fuel — for the first time in more than a decade.
"It's a very similar thing that's happening in Canada now that has been going on in the U.S.," said Jennifer Bartashus, a retail analyst at Bloomberg Intelligence. Weston's comments indicate "it's less about the actual underlying commodity prices and more about the competitive environment," she said.
Loblaw reported profit of 90 Canadian cents (65.6 cents) per share Wednesday for the quarter ended March 25, beating consensus estimates as sales at its drugstores and constrained spending helped soften the blow of lower food revenue. Canada's largest grocer said it will keep focusing on boosting volume to make up for falling prices. Shares fell 0.9 percent at 1:30 p.m. in Toronto.
Statistics Canada's price index of food sold in stores has been declining, on a year-over-year basis, for at least six months. Part of the reason is that a weaker Canadian dollar last year had pushed import prices of staple groceries up.
That effect should wane later this year and prices should begin to tick up — except Weston expects competition will offset part of that trend. He said Loblaw is going to rely increasingly on customer data to target the right discounts.
"The companies that are able to be very refined in how they respond to the deflationary and competitive environment are more likely to maintain their share or even gain share than some of their competitors," Bartashus said.