Mobile C-Stores, Chef-less Restaurants: The Future of Food Industry Tech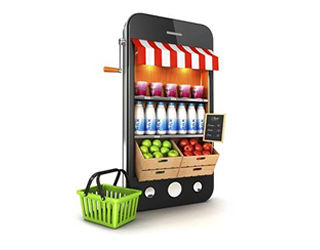 Technology has been a part of the food industry for quite some time, in all areas from manufacturing to retail to foodservice. But it is now taking over more of operations, moving from just helping cashiers scan grocery items and taking restaurant diners' orders to actually cooking food and running every aspect of the supermarket.
Robotics startup Momentum Machines secured over $18 million in financing to open a burger restaurant that replaces line cooks with robots. Its robots can produce 400 made-to-order hamburgers in an hour and can slice toppings, grill a patty, and assemble and bag a burger without any help from humans. With its funding from venture capital firms such as Google Ventures and Khosla Ventures, it plans to open its first retail location. Its flagship location is expected to be located in San Francisco, CA, reported Business Insider (June 13).
San Francisco may be a smart first spot for Momentum, as residents have already been introduced to advanced foodservice technology. Automated restaurant Eatsa got its start in the city in 2015, Yelp's Eat24 offers food deliveries to San Franciscans by robot, and Cafe X has a robot-powered café there.
Restaurants aren't the only ones replacing humans with robots. Sweden-based Wheelys developed a prototype of a 24-hour convenience store on wheels with no staff and no registers, designed to eventually drive itself to a warehouse to restock, or to a customer to make a delivery.
To use the store, called Moby Mart, shoppers download an app that can open the store's door and scan items as they shop. Shoppers can also place products in a smart basket that tracks purchases. Customers will also be able to order other food items using the store's artificial intelligence, and the packages will be waiting when they return to shop the next time.
The stores are meant to be a low cost way to bring fresh groceries to underserved areas, and communities in food deserts could even team up to buy one of the stores themselves. After the beta tests in Shanghai, the company will continue to tweak the design. By 2018, Wheelys expects to be ready to produce and sell the stores, reported Fast Company (June 13).
While stores only have a limited inventory, the developers believe that is where the future of food retail is headed. Tomas Mazetti, one of the founders of Wheelys, says "I think 7-11 is the store of the future, combined with online retail. There's no point in the things in between."